Cleaning the floor is everyone's least favorite chore, but what if it will become easy with cleaning chemicals in Pakistan? That's why we are sharing a few hacks for you to clean different types of floors. If you are wondering how to clean floors properly then stick to our blog.
Hardwood Floors Cleaning
Hardwood floors are both durable and trendy. Especially when you know how to clean floors of hardwood. Regular cleaning with the maintenance of occasional re-coating every few years makes your hardwood floor alive. During mopping, try to use a little quantity of floor cleaning chemicals with water. Or you can use super phenyl too. You can also use a little bit of vinegar with warm water for mopping your hardwood floor. Then mop it with a dry piece of cloth to remove moisture. It will give you an ultimate shine.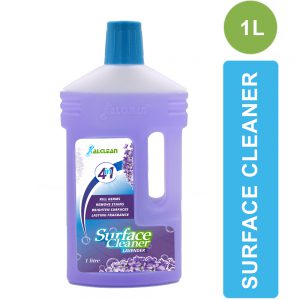 Tile Floor Cleaning
The tile floor always looks beautiful in any color, but sometimes it becomes very hard to clean. The gap between tiles contains stubborn stains. To clean the tile floors completely, take equal parts of hot water and vinegar, as vinegar works fine to remove stain from tiles. Additionally, clean those gaps of tiles, use Hydro Floor Bleach and scrub them with a firm toothbrush.
Marble Floor Cleaning
Marble floor cleaning is crafty than tiles and hardwood floors. Marble gets scratches easily, so it's important to clean it with the right chemicals. To avoid these scratches and dullness, never use acidic chemicals or vinegar. You can use surface cleaner. You can also use a dilute mixture of ammonia and water. Use 1⁄2 cup of ammonia with 1 gallon of water. When you are done with mopping, try to remove extra moisture from the floor, so marble won't absorb it.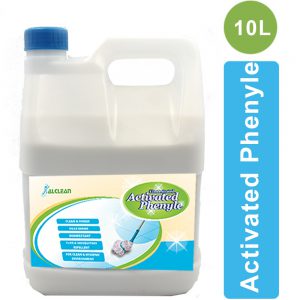 Laminate Floor Cleaning
Laminate floors are very easy to clean and it's durable too. Sweep and dry mop daily your laminate flooring, so you can have them for a long run. Use floor shiner with little quantity of phenyl. Or you can clean it with hot water too because laminate comes in various types. Few of them can be affected by soaps and acidic cleaners. Use a sponge mop to clean it without any damages, then dry it with a microfiber cloth.
Cleaning Chemicals in Pakistan
You can find various types of cleaning chemicals in Pakistan. But to find the best floor cleaning chemical you can visit AlClean. Get a suitable floor cleaner for the type of your floor. You can get Activated Phenyl, Floor Shiner, Hydro Floor Bleach, Concentrated Mop Lotion, Surface Cleaner, and Super Phenyl. in